Keychron, a keyboard brand, has updated its official Twitter page to announce the release of the Keychron S1.
Fully Customizable. Free to create. #KeychronS1 #2daysleft pic.twitter.com/V2s6t9CLh7

– Keychron (@KeychronMK) November 6, 2022
This article discusses the differences between the newly released "S Series" and existing low-profile keyboards.
Representative of GreenEchoes Studio
He launched his own media as a site operator and web writer, and now plans and manages multiple corporate media. He often types heavily in his work, and in his search for greater efficiency, he became addicted to the keyboard swamp and established "GreenKeys".
What is Keychron S1?
Fully Customizable. Free to create.

Keychron Official Twitter
The tweet shows a low-profile mechanical keyboard with a wired connection, and it looks like a wired-only K3 Pro.
https://www.keychron.com/products/keychron-s1-qmk-custom-mechanical-keyboard
Fully customizable. The phrase "freely creative" suggests something more than key remapping in QMK/VIA…
Differences between Keychron S1 and Keychron K3 Pro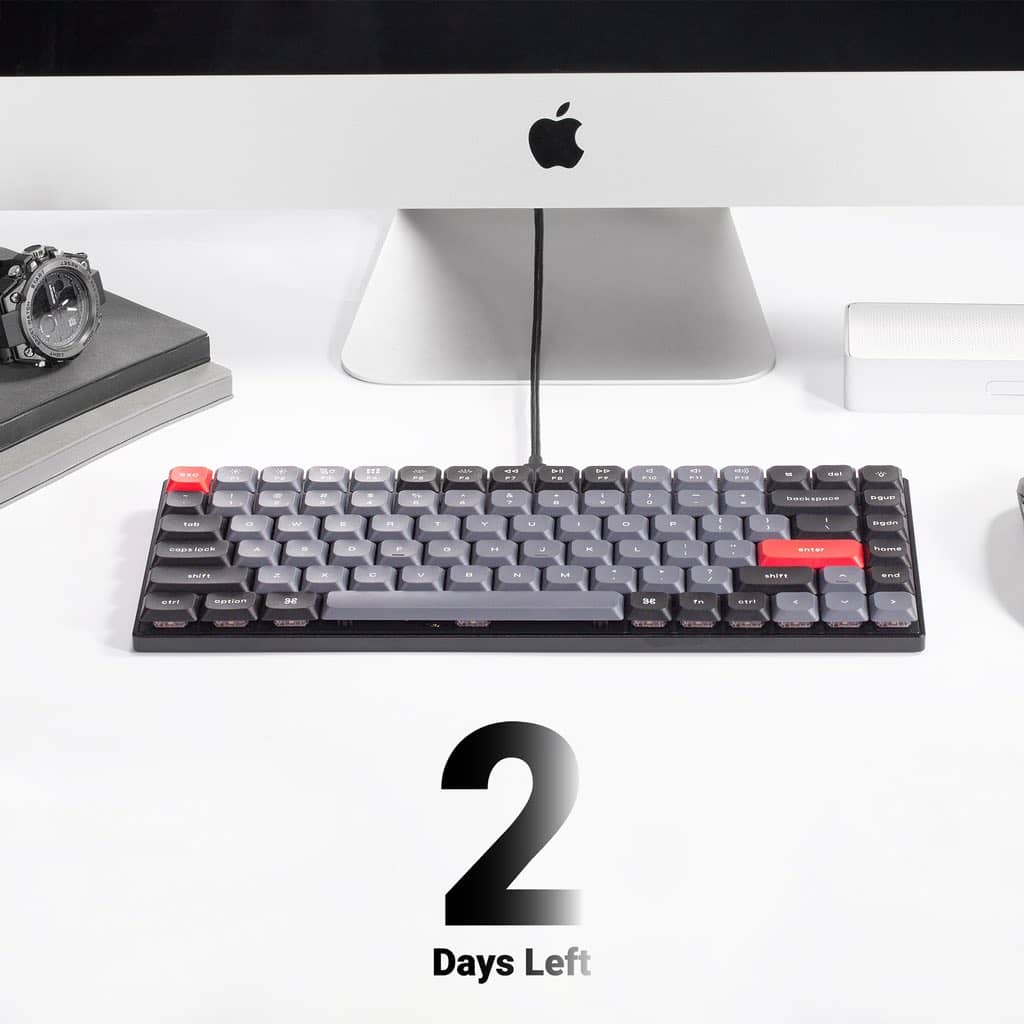 As you can see, the S1 and K3 Pro look almost identical.
The 75% array and coloring are different, but everything is the same, including the use of the latest PBT low-profile keycaps.
The differences are compared based on the information on the official website.
S1
K3 Pro
key layout
75%.
75%.
access method
USB Type-C
USB Type-C
Bluetooth
key switch
Gateron LowProfile MX Mechanical
Gateron LowProfile MX Mechanical
QMK /VIA
support
support
Body/Frame
Full CNC machined aluminum
ABS + Aluminum frame
weight
960g
535g
tilt
0/6 degree
0/6/9 degrees
Body size
310.4 x 118.4 mm
306 x 116 mm
Front Height
7.8mm
11mm
Rear Height
13.7 mm
15mm
The areas marked in red are the major differences from K3 Pro.
The weight of the different materials is probably the biggest difference, especially in terms of weight.
In terms of standing, the K3 Pro is the regular lineup, while the S1 is the "Q series" of thin mechanical keyboards.
Quietness may also be greatly improved.
Please see here.
While the K3 Pro has a plastic body plus aluminum frame, the S1 has an all-metal body plus sound-absorbing material, probably silicone material.
The S1 is definitely superior in terms of key feel and quietness.
Keychron S1 Price
The Keychron S1 is priced as follows
Hot-swappable model: $129 (RGB backlight)
Non-hot-swappable model: $119 (RGB backlight)
Non-hot-swap model: $109 (white backlight)
As is the usual Keychron lineup, the RGB-backlit x hot-swappable model is the most expensive, and the white-backlit x non-hot-swappable model is the least expensive.
Personally, I do not find Gateron's low-profile mechanical switches attractive except for the brown axis, so I feel that a non-hot-swappable model is fine.
I would like to see a low profile mechanical switch with an early bump feel.
Summary|S1 is recommended for home use
This is a summary of information about Keycheon S1.
The fact that it weighs nearly one kilogram and is a wired connection-only model makes the S1 a good choice for those who dare to use a "low-profile keyboard" only at home.
However, although this is a matter of taste, low-profile switches are less varied than normal-profile switches, and the range of "enjoyment by changing switches," which is the real appeal of low-profile switches, is very limited.
If you are looking for a low-profile switch with a good key feel, we recommend the K3 andK7 with Keychron Optical Switches.
Please also see this video for the keystroke sound of low-profile switches.